Electro Freeze?
Electro Freeze® is the leader in the design and innovation of soft-serve freezers. Electro Freeze firsts include: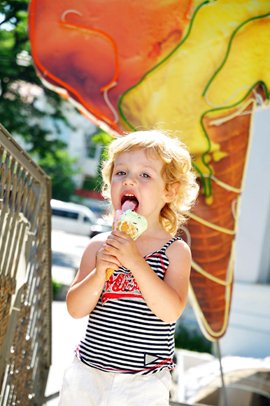 First soft-serve freezer to dispense a "twist."
First "cabinet" style pressurized freezer.
First slush freezer to use a neutral base
First mixer developed to blend cookies and candies with soft serve
First Peristaltic style pressurized freezer.
First 9 Flavors in 1 machine.
Experience
Electro Freeze® more than 75 years experience in the design and manufacture of soft-serve equipment.
Dependability
Electro Freeze® offers reliable performance day after day. Our models are designed to be simple to clean, easy to operate and effortless to maintain.
Customer Support
Electro Freeze® provides attentive after-sales service. Each freezer is backed by our nationwide distributor organization. Our distributors have a network of factory-trained service technicians to provide you with timely service when you need it.
Flexible to your needs
Electro Freeze®'s offers a wide selection of models. Over the years we have worked closely with operators and to develop a broad range of models that meet the specific needs of each market.
Electro Freeze® is financially stable. We will be here in the future to provide you with the equipment and after-sales service support you deserve.
Electro Freeze® provides national accounts...with frozen treat equipment that produces constant profits under demanding conditions. This quality equipment is known for standing the test of time.