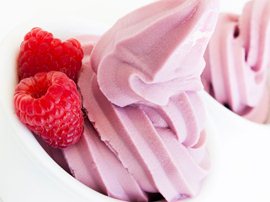 Soft-Serve profitability begins here
Ice cream. Frozen custard. Frozen yogurt. Soft-serve is an easy sell, made even easier by the consistent, appealing treats produced by Electro Freeze soft-serve machines.
As you'd expect from the soft-serve pioneer, we offer equipment choices to meet many different needs. Select from single flavor or flavor twist models in high-capacity or space-saving designs. Whatever model you choose, you can count on superior profitability, exceptional durability and easy maintenance, and remember excellent customer service comes with all Electro Freeze soft-serve machines.