Marketing Materials
Frozen treats from Electro Freeze equipment are an "easy sell"—made even easier with the promotional tools we can provide you.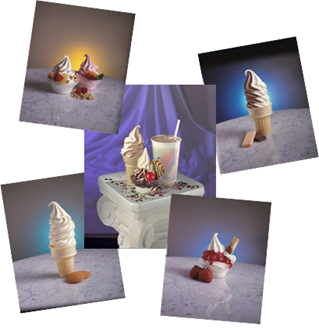 Tools include:
Merchandising
Let your frozen beverage machine do the selling for you!
With attractive merchandising on our slush and frozen cocktail machines, you'll have customers' mouths watering from across the room. They can almost taste the smoothies, slushes, frozen cocktails and more before they're even served.
Merchandising is available for countertop model 877, and eye-catching illuminated merchandising is available for floor models 812 and 876.
Posters
Seeing is believing … and buying.
Electro Freeze promotional posters tempt customers with crisp, bright pictures of delicious soft serve sundaes, shakes and other frozen treats.
To acquire or inquire about these economical promotional tools, click here to l
ocate the distributor nearest you to discuss our posters.